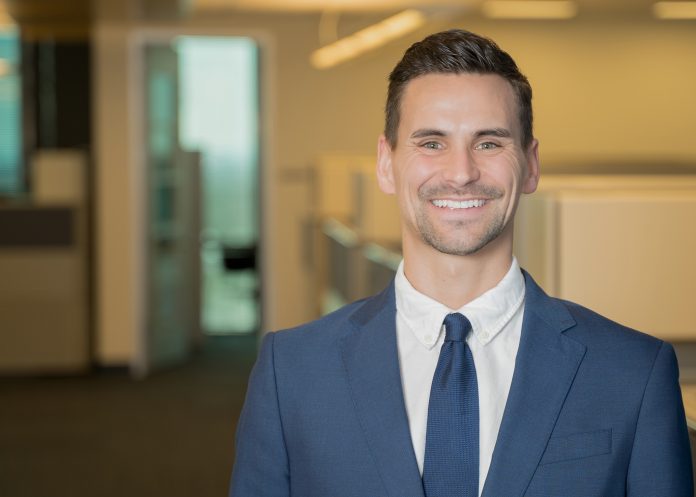 Dallas, Texas – Austin Duehr, PE, ENV SP, has completed the National Society of Professional Engineer's (NSPE) Emerging Leaders Program. Austin was one of the 16 individuals chosen from around the country to participate in the program created to develop strong leaders in the engineering field.
"NSPE's program has benefitted and improved my presence in the workplace. The training has helped me to create more efficient and consistent processes to help clients and my community," said Duehr. "I'm glad I had the opportunity to be selected for this program. I know I will be a better leader for my team."
The members of the program completed tasks throughout the course that focused on skills to better strategize plans, build efficient teams, and successfully provide valued service to clients. The seven-month training allowed Duehr to master skills such as team development, communication, ownership and presentation skills.
Duehr has been with Lockwood, Andrews & Newnam for nearly three years and works out of the Dallas location. Read more about the NSPE's Emerging Leaders program and Austin Duehr's achievements at Emerging Leaders Class of 2021 | National Society of Professional Engineers (nspe.org)
About LAN
LAN is a full-service consulting firm offering planning, engineering and program management services for the nation's heavy civil infrastructure needs. With nearly 350 employees across the United States, LAN is a national leader in the engineering industry and is consistently ranked among the "Top 100 A/E Firms" according to Engineering News-Record. LAN is a LEO A DALY company, an international architecture and engineering firm.