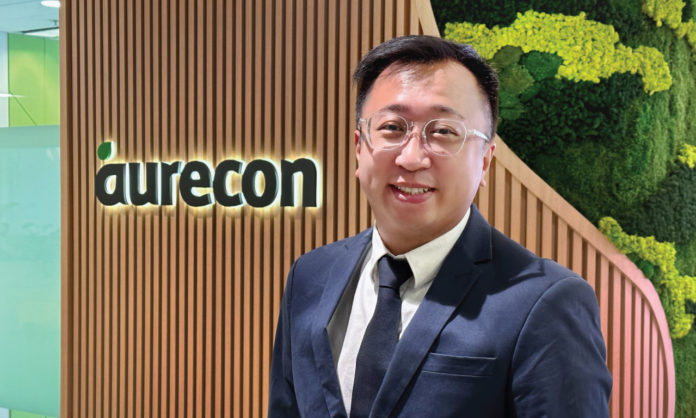 Singapore – International design, engineering and advisory company Aurecon has appointed Adrian Yeung as its Technical Director, Civil for Singapore to deepen its civil engineering capability in the country.
According to the Building and Construction Authority, Singapore's construction demand for 2023 is expected to remain strong, ranging between S$27 billion and S$32 billion. The public sector is slated to contribute about 60 per cent of that demand, amounting to between S$16 billion and S$19 billion, underpinned by Mass Rapid Transit (MRT) line construction (e.g. Cross Island Line and Jurong Region Line) and other infrastructure works.
With construction demand also projected to reach between S$25 billion and S$32 billion per year from 2024 to 2027, Aurecon sees huge potential to support the delivery of key infrastructure in Singapore over that period and beyond. The appointment of Adrian will strengthen Aurecon's value proposition to pursue opportunities in the infrastructure space, ground and underground engineering, and rail and mass transit, complementing its Asia business growth strategy.
About Adrian Yeung
Adrian is a seasoned civil engineer with over 22 years of Singaporean and international experience, having worked in the United Kingdom (UK), Indonesia, South Africa and most recently, Singapore.
Adrian will be responsible for scaling up Aurecon's business and developing go-to-market strategies in the civil engineering space, fostering strong client networks, enhancing project delivery and honing in-house technical capabilities. Adrian also brings to Aurecon his multi-disciplinary experience in providing direct consultancy services, especially given his sound understanding of local consultant, contractor and government agency requirements. His strong geotechnical engineering background and experience gained earlier in his career will enhance his team's collaboration with the geotechnical team.