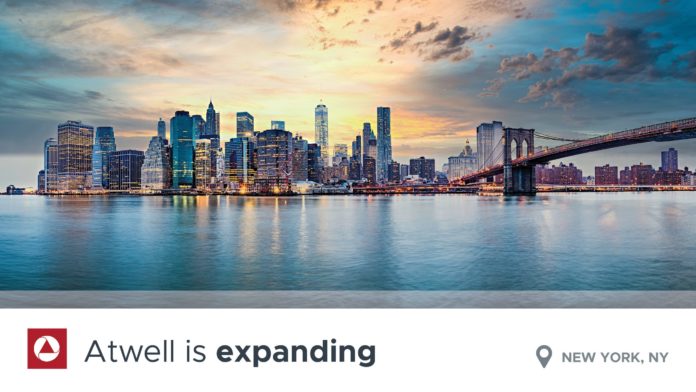 Atwell, a leading consulting, engineering and construction services firm, has announced the opening of a new office in New York City. With established offices in Pennsylvania and Maryland, this new office extends Atwell's reach in the Northeast.
Located at 1411 Broadway, Suite 1651, New York, NY 10018, Atwell's new office will support private and public owners involved in building, energy, infrastructure and other projects throughout New York, New Jersey, and Connecticut.
The company also announced the recent hiring of Philip Resciniti, AIA, as senior director and New York City office leader. Resciniti is an architect and construction manager with nearly 20 years of construction industry experience. He specializes in the oversight and inspection of residential, commercial, educational, healthcare, transportation, energy, and infrastructure projects for both private and public clients. Resciniti earned his B.A. in architecture from the New Jersey Institute of Technology and his M.S. in construction management from New York University. He is a registered architect in New York, New Jersey, Connecticut, and Pennsylvania.
"Atwell continues to expand its geographic footprint, services, and capabilities throughout the nation," said Resciniti. "We look forward to expanding our resources in the New York City market to support our existing and future clients in this region."
Atwell, LLC is a national consulting, engineering, and construction services firm with technical professionals located across the country totaling more than 1,400 team members. Creating innovative solutions for clients in industries such as real estate and land development, power and energy, oil and gas, and infrastructure, Atwell provides comprehensive turnkey services including land and right-of-way support, planning, landscape architecture, engineering, land surveying, environmental compliance and permitting, and project and program management.