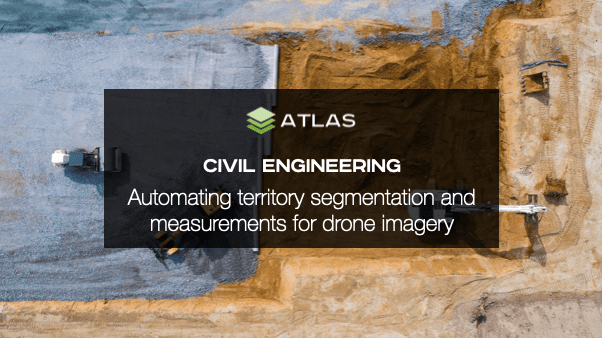 Aired: Jan 28, 2021 10:00 AM CT
ATLAS for Civil Engineering
No more manual routine in construction progress monitoring. Secured data sharing with one click! ATLAS is an AI-driven digital platform, which helps track construction progress more efficiently by automating object detection, counting and territory segmentation with AI detectors. ATLAS contains its own AI-engine, which learns from users activity and automates regular tasks in construction and maintenance.
– Timely construction reporting
– Improve teamwork and coordination
– Sensitive data is secured.
What you will learn:
– Structuring your drone data for large projects
– Tracking progress on the construction site with orthomosaics and elevation
– Cut & fill volume calculations
– True DTM generation
– Converting orthomosaics into vector plan for Civil3D
– Automated object detection and territory segmentation.
Discover https://atlas.ugcs.com