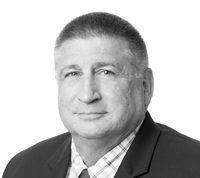 Atkins, a member of the SNC-Lavalin Group, has hired Richard Wyche, PE, to join its Community & Intermodal Infrastructure (C&II) business as a project director.
In his new role, Richard will support the continued growth of the C&II business, with an emphasis in expanding services and overseeing large-scale water and wastewater infrastructure projects in the Mid-Atlantic region of the United States. Richard has more than 35 years of experience as a project manager and project engineer for a variety of projects including water supply, treatment and distribution systems; wastewater collection and treatment facilities; sludge disposal, hydrology, hydraulics, flood studies and permitting.
Richard is a registered Professional Engineer in North Carolina and holds a Bachelor of Science degree in Civil Engineering from North Carolina State University, where he graduated Magna Cum Laude. Over his 35 years of practice, he has served over 50 clients ranging from federal, state and local agencies, to water and wastewater utilities to private corporations. He has also contributed to numerous industry associations, including the North Carolina Public Works Association, the North Carolina Rural Water Association and the North Carolina American Water Works Association. He is based out of the Company's Raleigh, North Carolina office.