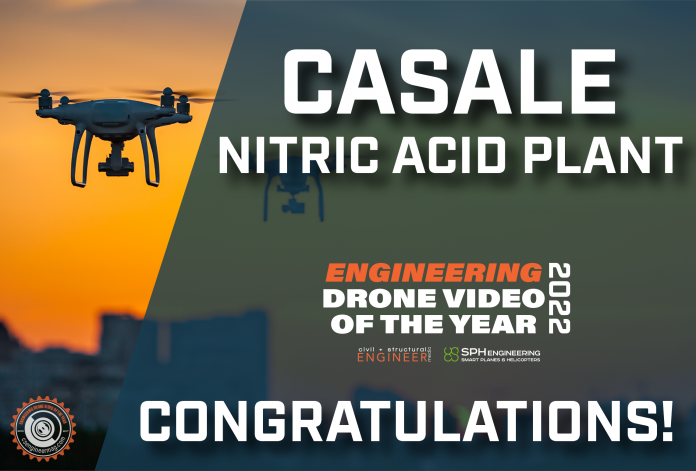 Congratulations to CASALE for winning the 2022 Engineering Drone Video of the Year contest!
Thank you to all who entered and to our judging panel for sharing their knowledge and insights on the video entries.
Look out for C+S' July 2022 issue for the full story covering the winning video – Chemical Nitric Acid Plant.
Interested in advertising with us in the July Drone focused issue? Email afinley@zweiggroup.com.