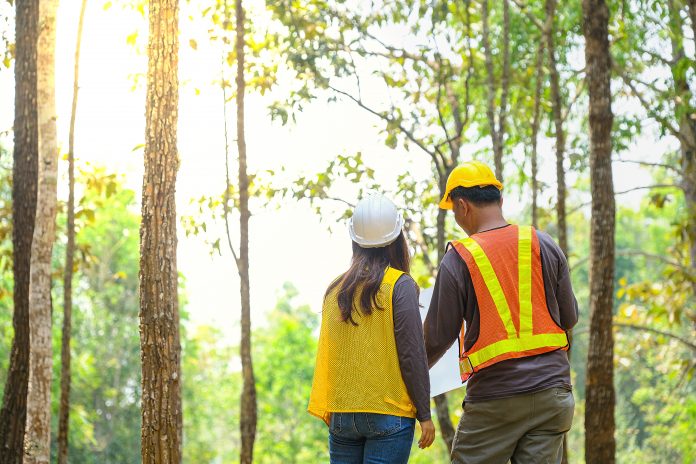 Annapolis, Maryland – AAEES is now accepting entries for the 2022 Excellence in Environmental Engineering and Science Awards Competition. The Excellence in Environmental Engineering and Science™ Awards Competition exists to identify and reward the best of today's environmental engineering and science professionals. The E3S award criteria includes a holistic environmental perspective, innovation, proven performance and customer satisfaction, and contribution to an improved quality of life and economic efficiency. Projects are judged by an independent panel of distinguished experts in environmental engineering and environmental science using a scoring system.
The follow categories are included in the E3S competition:
Design – of pollution control or other environmental facilities.
Environmental Sustainability – the support of the quality of life while living within the carrying capacity of all systems. A long-term balance of environmental stewardship, economic development, and social well-being is achieved, including renewable resources timely regenerated, timely substitute replacement of nonrenewable resources, harmful substances absorbed timely or made harmless.
Industrial Waste Practice – recognizes outstanding projects that incorporate innovative management and technological approaches to industrial water and waste management issues at pilot or full scale, in: treatment of water for industrial uses; reclamation of industrial liquid, solid, toxic and hazardous wastes; and integrated waste management and industrial process modifications to achieve waste minimization and pollution prevention objectives; Management of air emissions; Remediation of groundwater and riverine, lake, estuarine, and marine water; Brownfields/Greenfields restoration; and Management of radioactive waste materials. Grand Prize winners in this category are also awarded the W. Wesley Eckenfelder Industrial Waste Management Medal, which is sponsored by AquAeTer.
Operations/Management – of pollution control or other environmental facilities, prevention programs, or environmental regulatory programs (federal, state or local).
Planning – related to an environmental control project, system or environmental management facilities or activities.
Research – of a basic or applied nature that advances the state of the art of environmental engineering or science.
Small Firms – Any category above conducted by a small firm with annual gross revenue of $5,000,000 or less.
Small Projects – Any category above related to a potential or actual capital expenditure of $5 million or less or an operation or management activity with an annual budget of $500,000 or less.
University Research – of a basic or applied nature under the direction of a full-time faculty member. Third parties can "nominate" another for the award and provide the entry materials.
The awards will be announced during The Academy's annual event, The AAEES Awards Ceremony and Conference, which will take place virtually on April 7, 2022.  The E3S Honor Awards will be presented in each category to those entries as determined by the judges. The Grand Prize Awards (in name of category) will be awarded to the best entry in each category. The Superior Achievement for Excellence in Environmental Engineering and Science™ Award will be presented to the best project entered in the competition. The conference will also feature a keynote speaker and a special presentation from the Superior Achievement Award winner.
For those interested in entering the competition, the submission process can be done online. The deadline to submit an entry is February 1, 2022. More details can be found at AAEES.org.
The submission form can be found on the website: https://www.aaees.org/e3scompetition/
The American Academy of Environmental Engineers and Scientists® is a not-for-profit 501(c)(6) organization serving the Environmental Engineering and Environmental Science professions by providing Board Certification to those who qualify through experience and testing. The Academy also provides interactive webinars presented by industry experts, participates in accrediting universities, publishes a periodical and other reference material, interacts with students and young professionals, sponsors a university lecture series, and rewards outstanding achievements through its international awards program.
Full information can be found on the website: https://www.aaees.org