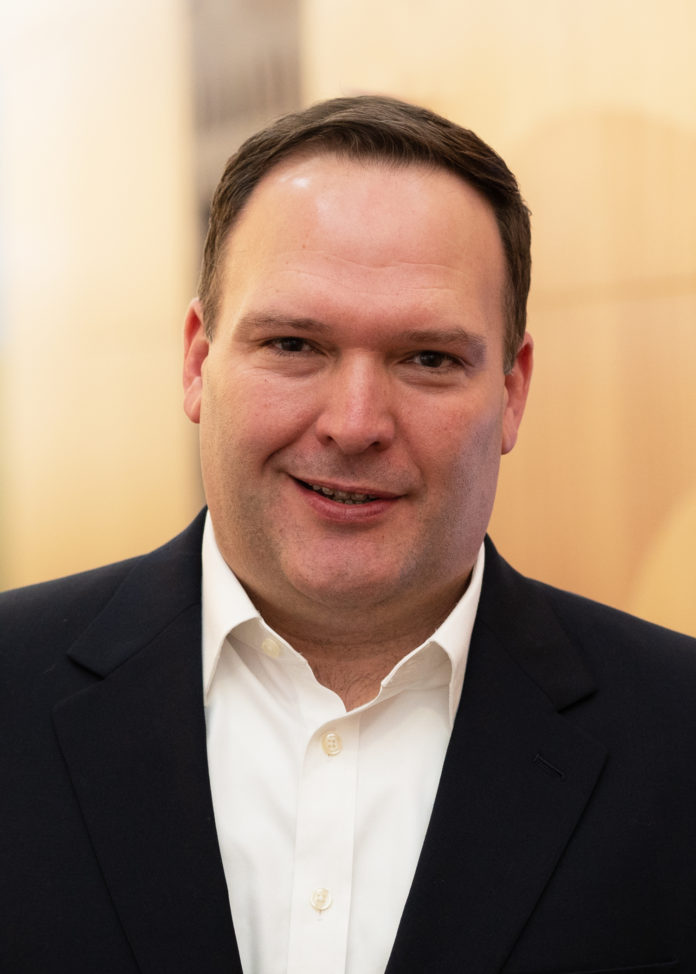 As it begins its 105th year of building, Alberici Constructors, Inc. has promoted Fred Biermann to executive vice president and strengthened operational excellence with a new Integrated Project Support Services Department to be headed by John Smith. Alberici is one of the largest privately-held companies in St. Louis and one of the nation's largest construction firms. Alberici reported revenue of $2.7 billion in 2022, including $330 million from St. Louis area projects. It employs 3,500 companywide.
Biermann leads Alberici's nationally-ranked civil, marine, and heavy industrial markets. He has orchestrated several highly complex projects including the $1.9 billion Olmsted Lock and Dam on the Ohio River; the nearly $600 million in improvements to the Naval Submarine Base in Kings Bay, Ga. for the Naval Facilities Engineering Systems Command (NAVFAC); and the $400 million Fermilab Long Baseline Neutrino Facility/Deep Underground Neutrino Experiment project in Lead, S.D.
Biermann serves on the board of directors for the Associated General Contractors (AGC) of America, where he chairs the Union Contractors Committee and is an active member of the AGC of Missouri Labor Policy Committee. He also serves as a management co-chair of the Saint Louis Construction Cooperative (formerly PRIDE) and is an active member of the Waterways Council and Inland Rivers, Ports, and Terminals, Inc. Biermann previously served on the AGC of America's U.S. Army Corps of Engineers, Federal Acquisition, and Marine Contractors committees. He earned an MBA from Webster University, a marketing degree from Maryville University and has completed advanced management studies at the University of Chicago Booth School of Business.
Integrated Project Support Services Department Launched
Meanwhile, Alberici Vice President, Market Leader John Smith has been tapped to lead the firm's new Integrated Project Support Services team. This new department will bring quality, scheduling, virtual design & construction and Lean expertise together to enhance collaboration and provide clients with the best building solutions in the industry. Additionally, Smith will continue to lead the energy market while expanding the company's portfolio of renewable energy projects.  Smith earned a master's degree and bachelor's degree in civil engineering from Missouri University of Science and Technology. "Our success is only possible because of our dedication to promoting from within and fully capitalizing on the incredible talent assembled at Alberici," noted Greg Hesser, president and CEO, Alberici.  "Fred and John have the experience and leadership that is needed to deliver complex projects safely and with the operational excellence Alberici is known for."