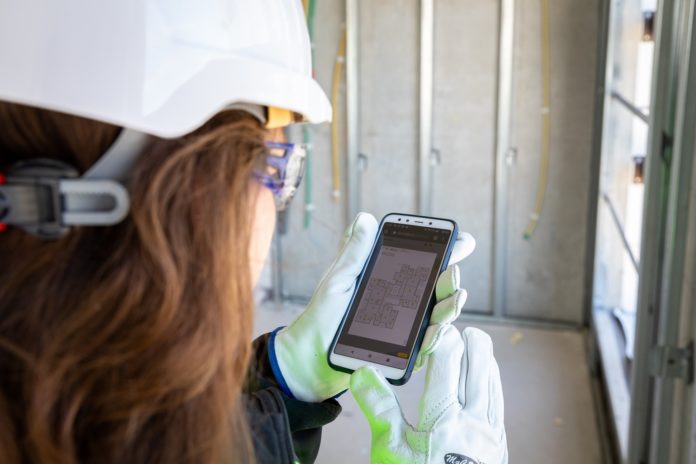 Using previously unavailable datasets of highly accurate, real-time information, the first ever "The Numbers Behind Inefficient Construction Practices: A Data-Driven Report," has been released by AI-based construction technology leader Buildots, shedding new light on inefficiency in the multi-trillion dollar global construction industry.
The scope, accuracy and type of data used were not available until recently, due to technological advances. Using that data, the study sought to identify key areas of inefficiency in the construction industry, as well as to provide objective practical insights into how to maximize efficiency and reduce costs. 
Among its key findings:
On average, only 46% of areas are utilized on a project during a given week, leaving tremendous potential to increase projects' turnaround times
For projects that span over 1,000,000 sq ft, average area utilization is just 10%, whereas smaller projects generally utilize 50% or more
Nearly 11% of subcontractor visits end with work being left incomplete
Commercial projects have 57% more subcontractor return visits than residential projects
Subcontractor output fluctuates greatly from week to week, a significant cause of project delays
Roughly 10% of activities at a given construction site are performed out of sequence
The research was based on anonymized data collected and analyzed via the Buildots platform from 64 global construction projects undertaken between 2018 and 2022. The projects totalled over 82 years of combined construction time and 14M sq ft of built space – more than six times the area of the Empire State Building. They represented multiple regions and project types throughout the United States, the United Kingdom, Canada, Europe, Japan, Israel, and elsewhere. Slightly more than half were residential, while the rest were office fit-outs, hospitals, schools, and industrial projects. The average project size was 221,000 sq ft and took 16 months to complete. 
Due to the volatility, uncertainty, complexity, and ambiguity of large-scale construction projects, the industry previously lacked access to this type of real-time data, capable of accurately quantifying inefficiencies.
"Construction companies today lack complete visibility regarding the productivity of their projects and the effectiveness of their management methods," according to Buildots CEO Roy Danon. "The information published in this report not only indicates the issues found across a wide-range of international construction projects, but also presents suggestions of how to address them. This holds tremendous potential to drive the industry forward into a new era of data-driven efficiency and progress."
The award-winning technology is currently being used by leading construction firms on dozens of large-scale projects across the US, UK, Europe and the Middle East.
The report is now available online: https://pages.buildots.com/inefficiency-of-construction-mgmt-pr