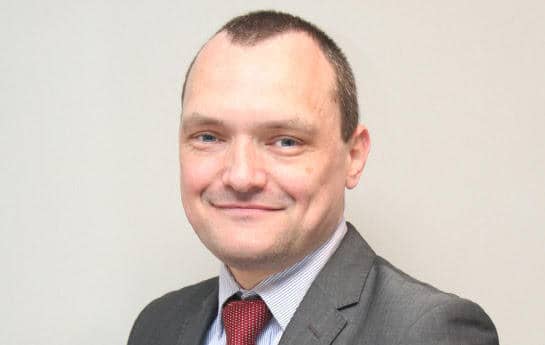 Beaumont will be part of Digital AECOM's 2,000+ integrated digital practitioners globally, which help the firm's clients accelerate their digital journeys and achieve better project outcomes
DALLAS, TX — AECOM, the world's trusted infrastructure consulting firm, announced the hiring of Wes Beaumont as associate vice president and digital transformation leader for the U.S. East & Latin America (LATAM) region. In this position, Mr. Beaumont will develop digital transformation strategies and change methodologies for our clients, and design target operating models that take advantage of connected workspaces, process automation, data analytics and artificial intelligence.
"Digital technology is fundamentally changing how we work as architects, engineers and planners, and it is advancing our projects to an entirely new level," says Denise Berger, chief strategy and innovation officer for AECOM's U.S. East & LATAM region. "As one of our industry's foremost digital transformation experts, Wes is well-prepared to help our clients see the power of digital innovation to transform their workflow, help them make better informed decisions and strategically advance their business in our increasingly complex, interconnected world."
Mr. Beaumont will apply his experience working with large-scale owner/operators to serve as AECOM's program manager for digital transformations. In this capacity, he will accelerate the adoption of digitization within these organizations, increasing collaboration between their staff and stakeholders and providing more effective project delivery.
"Our clients are increasingly requesting transformation strategies involving the use of digital technology and automated processes," said Mr. Beaumont. "My role is to support the changes required to maximize the success of these transformations while enabling clients to continue delivering their major capital programs. Determining how to devise a digital transformation program tailored to each client's specific needs requires us to understand how people are connected, what they do and who they do it with. We can then deploy solutions that provide our clients both short-term gains and longer-term sustainable improvements in performance."
Prior to joining AECOM, Mr. Beaumont spent six years with a global design, engineering and management consulting company, where he managed large-scale infrastructure programs, advised on business change strategies, and led the digital transformation of the firm's global program management. He began his career as a construction and project manager in the United Kingdom, focusing on change management and process improvement projects.
Mr. Beaumont earned Bachelor of Science and Master of Science degrees from the University of Salford in Manchester, United Kingdom. He has authored several books and published technical articles in trade and academic journals focusing on data management in construction, change management, cultural change, and motivation and leadership.
Digital AECOM is a key enabler of AECOM's Sustainable Legacies strategy and demonstrates for clients that progress is possible to deliver a better world. For more information on Digital AECOM's services and products, please visit https://communications.aecom.com/e/377462/2022-04-07/26n4jlp/1029321542?h=huk11RZNvuf9XQsbHBtWv6D6F3ZgqP3-x2CxcYMsFhI.