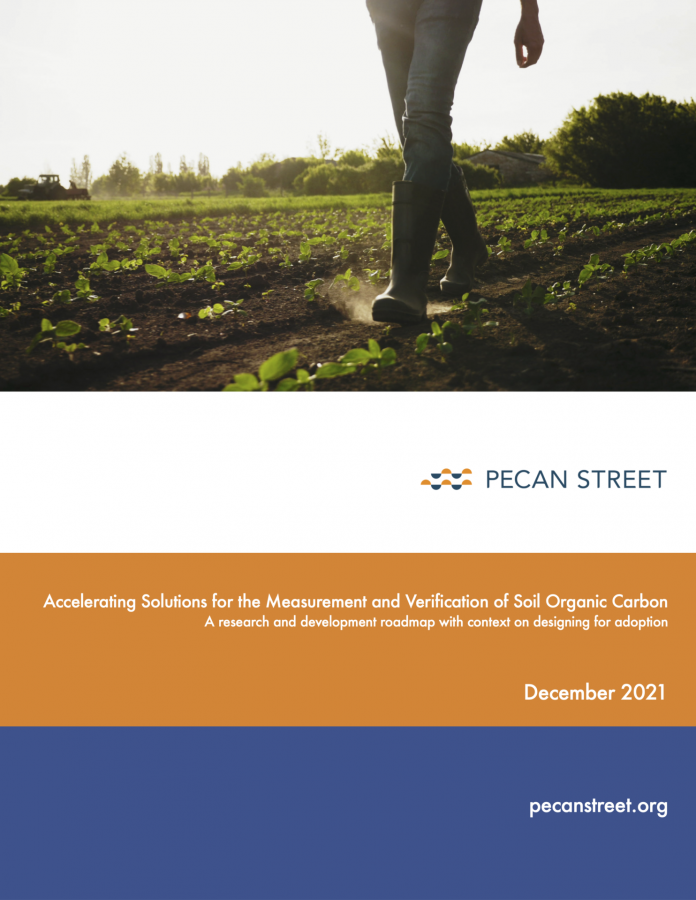 One of the world's most effective climate solutions lays dormant under our feet.
Regenerative agriculture restores the health of soils, improves ecosystem services, offers additional revenue for farmers, and provides an opportunity to reduce greenhouse gas emissions and store enough carbon each year to meet 10% of the world's Paris Climate Accord commitments.
Rapid deployment of reliable and low-cost soil organic carbon (SOC) monitoring and verification (M&V) solutions, along with careful attention to the equitable design of carbon markets, will accelerate the adoption of regenerative practices at scale.
Pecan Street's Digital Dirt program spent a year systematically seeking out the expertise of leading researchers and practitioners in soil science, big data, land management, carbon and ecosystem service markets, and social justice.
This R&D roadmap summarizes key learnings and includes specific recommendations made by an interdisciplinary, multi-institution AI for Soil Carbon Monitoring and Verification Working Group.
Download A Roadmap for Soil Organic Carbon Measurement and Verification
Learn more about Pecan Street's Digital Dirt Program.