Tag: structurally deficient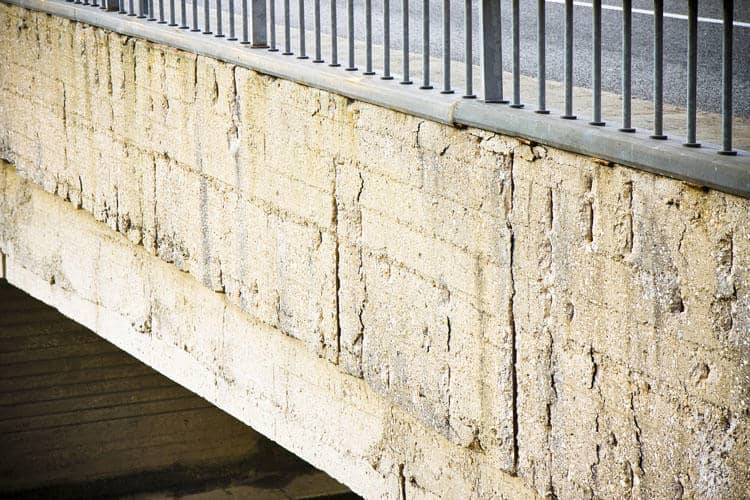 The American Road & Transportation Builders Association (ARTBA) analysis of the U.S. Department of Transportation 2018 National Bridge Inventory database reveals 47,052 bridges are classified as structurally deficient and in poor condition, and the pace of improvement has slowed to the lowest point since ARTBA began compiling this report five years ago.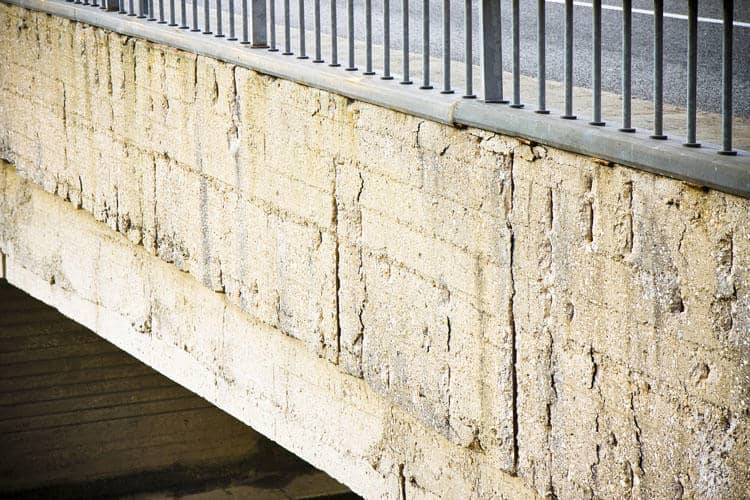 The nearly 48,000-mile Interstate Highway System carries 75 percent of the nation's heavy truck traffic, but a new report finds there is the equivalent of one "structurally deficient"-rated bridge, on average, for every 27 miles of the major highway network.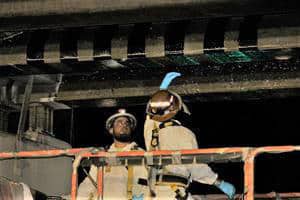 The Arizona Department of Transportation (ADOT) has turned to a space-age technique to repair and strengthen girders on two Interstate 17 bridges in Phoenix.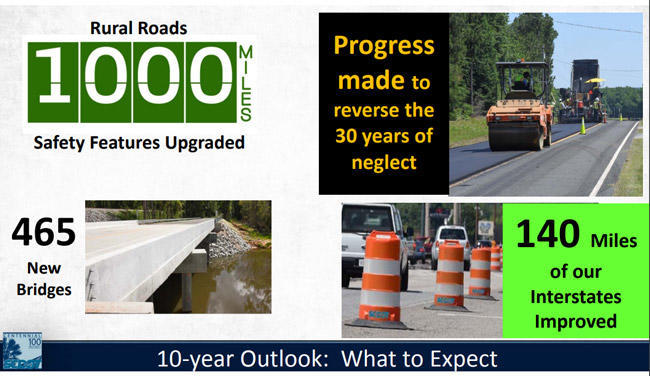 The South Carolina Department of Transportation (SCDOT) has mapped out a decade-long plan designed to rebuild decayed roads and replace structurally deficient bridges all across the state.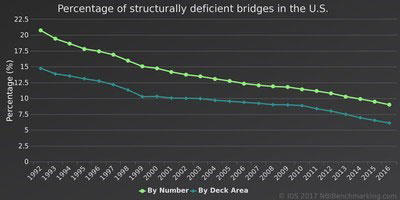 Sustained funding and improved practices over the past 25 years have led to a steady improvement of the condition of U.S. bridges. The latest National Bridge Inventory (NBI) data released by the U.S. Federal Highway Administration reveals a remarkable decline of structurally deficient bridges to 55,309 (9 percent of nationwide inventory) in 2016 from 118,757 (21 percent of the inventory) back in 1992.