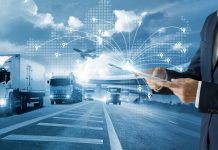 OMAHA, Neb. — The Transportation Resource Board has honored two of HDR's projects in its "Communicating Concepts with John and Jane Q. Public" competition. The...
The U.S. Department of Transportation's Federal Highway Administration (FHWA) held the second in its series of national dialogue meetings with key stakeholders to discuss automated vehicles and the implications of this emerging technology for U.S. roads.
The U.S. Department of Transportation (DOT) designated 10 proving ground pilot sites to encourage testing and information sharing around automated vehicle technologies.
The Pennsylvania Department of Transportation (PennDOT) recently applied to a U.S. Department of Transportation solicitation to be designated as an Automated Vehicle Proving Ground Pilot to facilitate the safe and innovative development of these technologies.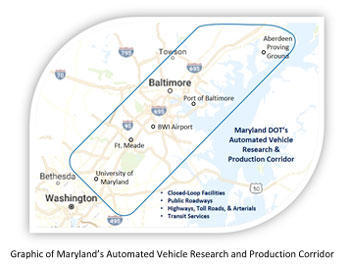 Maryland has submitted an application to the U.S. Department of Transportation (USDOT) to designate a portion of the Interstate 95 (I-95) corridor in Maryland as a future Automated Vehicle (AV) testing and deployment area.